You can also call or email the receptionist directly if you prefer:

phone: 786-755-1863 or
email: reception+Joan804@growtherapy.com


Psychotherapy
The incorporation of equines (i.e., horses and donkeys) and the equine environment into the therapy process by a licensed mental health practitioner is an option in treatment that provides clients an alternative to the traditional office setting. In choosing to include a more natural and experiential environment with your therapist, you still receive the same clinical treatment as you would in the office, but with the added benefit of interacting with equines and the outdoors. Relating to horses and donkeys together with your therapist in nature creates a unique therapeutic synergy to enhance the treatment experience.
Not all treatment or services incorporate equine interactions. This decision is made between your therapist and you and are only included during in person sessions at the farm. Telehealth services do not incorporate animals or nature.
Therapy and the Human-Equine-Nature Triad
The relationship between humans and equines has demonstrated general wellness and psychological benefits for centuries and as far back as the Days of Hippocrates. The human-animal bond benefits are well documented in research and promulgated across medical and public spheres. Studies highlight that simple contact with an animal can lower blood pressure and respiratory rates and provide a sense of wellbeing and calmness. We also know the healing power of a human's connection with nature is universal and innate. Integrating equines and the outdoors in a farm environment into already effective mental health treatment enriches the treatment process. Research also demonstrates this alternative to a traditional office setting is an important factor in motivation for humans to participate in and stay in therapy.
Equines are acutely adept and swift to process information via their sensory organs. They are continuously scanning their environment seeking serenity, calmness, safety, and survival. They are innately relational with a high need for socialization with their species. Their uncanny ability to process and respond to environmental stimuli in the here-and-now equips them to provide authentic and immediate feedback about how they perceive their surroundings. Their natural state of being and authenticity in nature and therapeutic milieu helps clients self-reflect and translate these insights into their personal growth endeavors.
Qualified licensed Mental health clinicians integrate the human-equine-nature triad into the therapy process in a manner that helps clients reach their therapeutic goals while enabling them to simultaneously experience the regenerative power of this interconnectedness in the moment.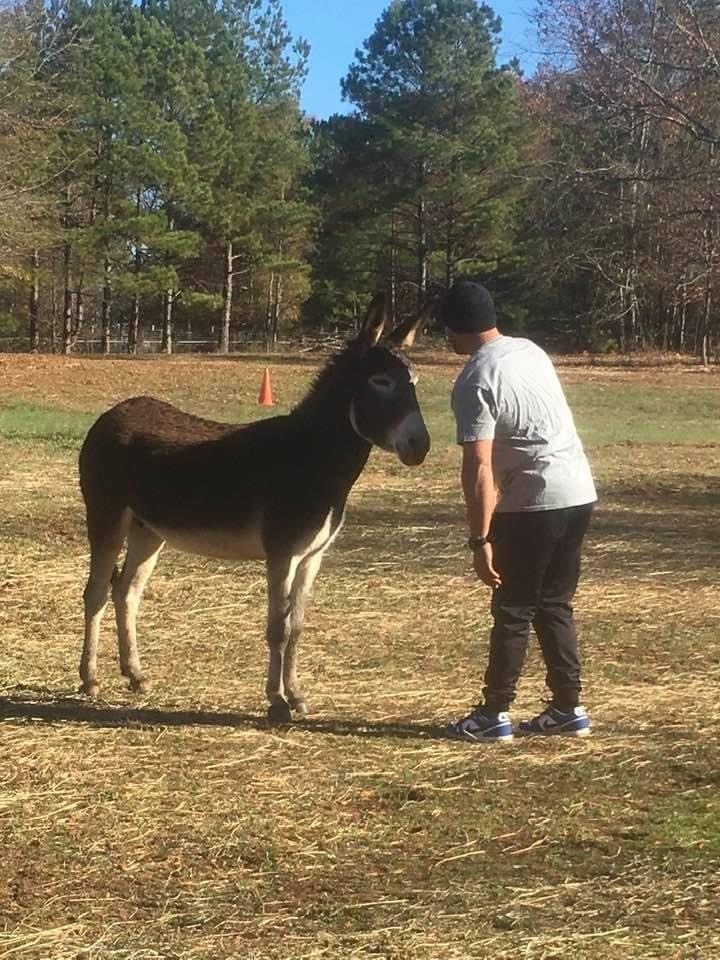 Therapy via Telehealth
Therapy via face to face at a farm setting
Therapy face to face incorporating equine interactions and nature
Biofeedback
Anger Management Skills Development for Boys 13-17 years old (not currently accepting new clients) updated 10/1/22
10 weekly sessions
Saturdays: 9:30-1100am during warm weather months
Wednesdays: 3:30-5:00pm during cold weather months
Group Therapy for Anxiety:              Children 10-12 years old  (not currently accepting new clients) updated 10/1/22
12 weekly sessions
Each session 90 minutes
Tuesdays 4:00-5:30 pm
$45 per session or pay for the 12 weeks in advance and save $100.